World Travel Market is held annually at ExCeL, an exhibitions and international convention centre nested at the Royal London docks, between Canary Wharf and London City Airport. Together with hotels, massive carpark for thousands of cars, and two Dockland Light Railway (DLR) stations, makes a gigantic cluster of so called nonplaces. WTC is perhaps one of these spaces of transience where people from tourism industry come to meet, get inspired, make the most out of business opportunities, exchange business cards, eat well but sleep little, and leave. Such busy places literally suck you in, particularly if we are speaking of the event held in the city of around nine million people with another thousands of tourists roaming in the city daily. Add to this the figure some 50 thousand business visitors that gathered together around this specific event, over several days, in a single venue. You simply cannot help feeling small, insignificant and entirely anonymous – even if you have an ID card in your pocket and a nametag hung around your neck. But there you are, spending time in a big city for work. Tourism Organisation of Novi Sad was one of 5000 exhibiting companies, and it was the three consecutive days of representing our city's tourism offer to the world. On the one hand, being there was such a tremendous opportunity to get to know London's meeting industry and meet many strangers who want to bring many more strangers to our city. On the other hand, thinking of being a tourist in London, for most people this would normally mean seeing the famous sights in the City of London, Covent Garden or Westminster for example. But this time we were time-poor business visitors. We had an airport-hotel-airport transport arranged and so little free time on our hands for exploring and doing touristy, or like-a-local, stuff. Being aware of this, whilst sitting in the backseat of a cab and meandering through the dense London traffic, we tried to do some window sightseeing. And take some photos, like for example this one of the Shard. It is the tallest building in the United Kingdom, the tallest building in the European Union, and the sixth-tallest building in Europe, our cab driver explained.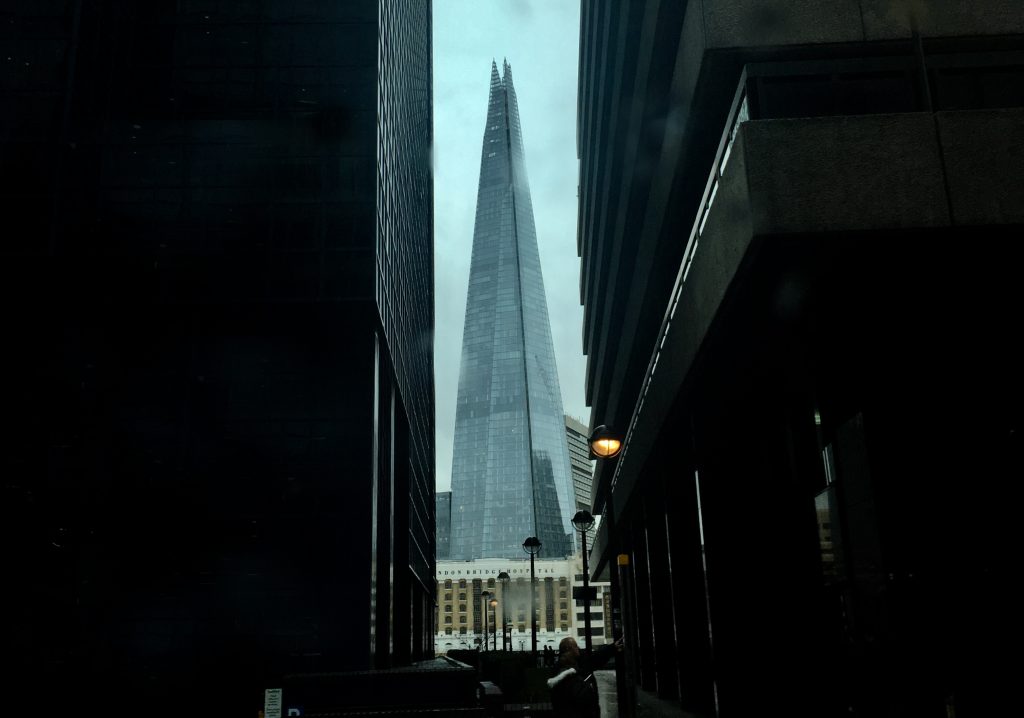 The journey took two and a half hours to travel the distance from Heathrow to Holiday Inn Express in London Docklands. This is the same amount of time it took us to fly over from Belgrade to London. As we drove, I was thinking of how this must be one of the monster cities where everything is hyperbolised, in which you struggle to build identity, spontaneity is a lost word, and you have to shout to be heard. This is the city in which busy traffic makes you claustrophobic, the tube system paranoid, you need to check each and every stop to make sure you are going the right way, you need to wait for the next day to exchange your cash (as obviously, London is all about card payment), you need to take out several hours out of your day for commuting, and you need to tolerate high levels of noise in the underground. But you know what, London is forgiven all that. Simply because every time I visit, it offers new opportunities to connect with it, to learn about its many faces, and acquaint with its rich, rich heritage.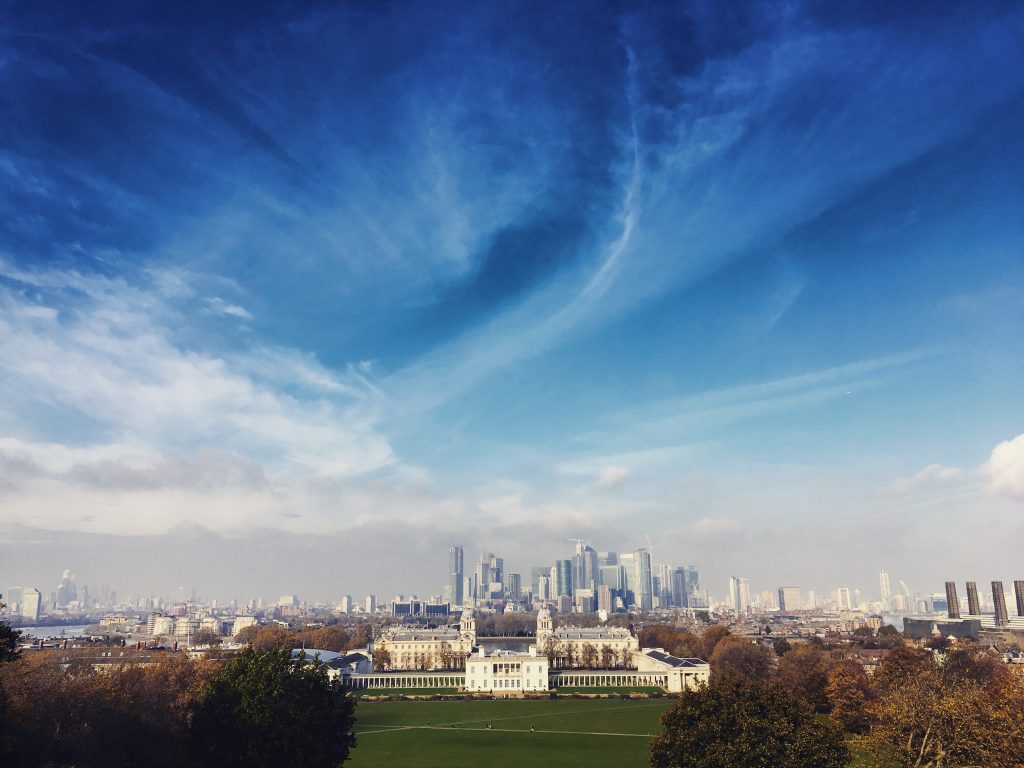 Staying in the Docks shed new light on my experience and knowledge of London. This time we were mostly hanging around the Excel Pavilion by which it is dominated, making use of DLR and the restaurants nearby. As Novi Sad has been Lonely Planet's #3 best in travel choice in 2019, we were invited to breakfast with Lonely Planet team in South Gallery room overlooking the cranes and ships and box-like buildings of the Docks. It was such an amazing opportunity to hear the travel experts talk about the future of travel industry, the power of storytelling for destinations, and growth through digital transformation. We also got a nice gift – a London pocket guide and we were additionally awarded by the very peaceful morning outside the building. The sunsets over Docklands were special, but mornings even more so. The stillness of the place was especially relaxing and felt like a great overture to the busy day. This was a good moment for taking the coffee mug out, let my eyes wander and simply savour the views of the unusual London.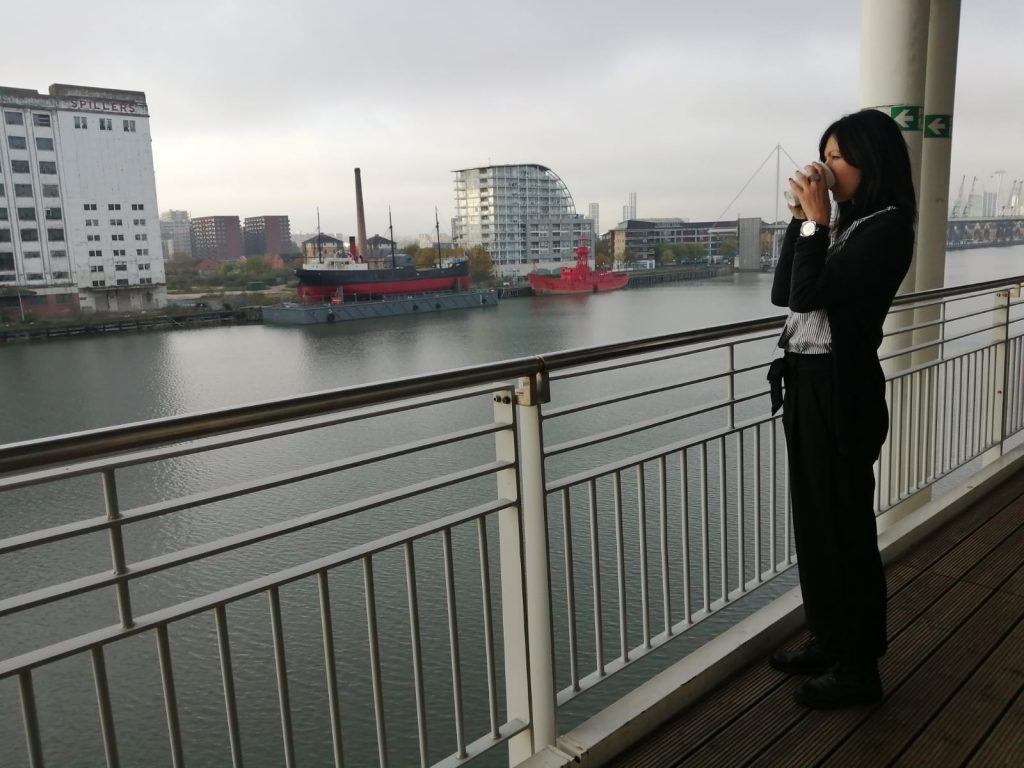 From here, looking westwards, Canary Wharf on the Isle of Dogs, the second biggest financial district of London, appeared in sight. It seemed fairly quick and easy to get to it. Canary Wharf… what's in a name, I wondered. The wharf is a dock, but why Canary? Why the canine roots in its name? One of the import docks was built for the purpose of fruit trade with Canary Islands and Mediterranean. The Canary Islands were so named after the dogs found there by the Spanish and as it is located on the Isle of Dogs, the quay and warehouse were given the name Canary Wharf. And so later that day, we headed towards it. What we were actually looking for was a place to unwind after the whole day of meetings, have a good pie and ale, and potentially see a football match. And so we chose The Henry Addington pub, a cosy place just next to the middle dock. Getting out of the underground felt like getting into the future; glass and concrete surrounded us and we were immediately absorbed by tall, shiny, strict looking skyscrapers. Compared to typical terraced houses, this was a very unusual sight of London and I was somewhat glad to see it from up close. This answers the questions how you actually can make some space for yourself in the grinding machinery of the full-on mega event that goes on several consecutive days and meetings are scheduled one after another after another. While it may seem that the short and intensive stay is all about doing business, wearing business attire, handing out business cards or having business lunches, there still is the time for leisure. You become closer to people you work with, you get to know people you collaborate with, or you get to meet people you once used to work with because they are attending the same show. With these people you hang around before and after the show and together with them, explore the city. And end up in a pub with pints and laughs (which eventually led to getting a wrong train back so we got to see the City Airport as well). There was plenty of time to get the know the area and learn more about the city, too. I am actually quite happy to be able to find out more about London Docklands, how it once used to be the world's largest port but then lost its significance. How it was shrouded in poverty but then in 1980s it was subjected to a massive regeneration project, which brought much wealth into the area. And not just wealth, but also conflicts between the old settlers and newcomers. All in all, the history of the Docks is so very much exciting! And as I write this, I flick through the Lonely Planet's pocket guide that I've got, and I realise London Docklands does not feature in it. Rather, it keeps visitors very central and shows them the cliched attractions (aka the red double decker, the red phone booth and the red Royal Mail postbox). I'd myself probably never get to expand my knowledge horizons of London if I didn't choose to stay in this area, and I will be sure to go back, learn more and see more of the city's industrial heritage.